T-headed bars
// performance
Reduced Congestion with T-Headed Bars:

Avoid installation errors and problems with field tolerances:
Typical situation at site: not according to the standards

Left: Reduced anchorage capacity
Right: Full anchorage with T-heads
Improved robustness at overload and accidental conditions:

Concentrated anchorage, no bond length required:

The concentrated and stiff anchorage properties of headed bars are not dependent on a bond length to develop the full tensile strength of the reinforcement in concrete; 100 % anchorage at the head.
Stiff anchorage: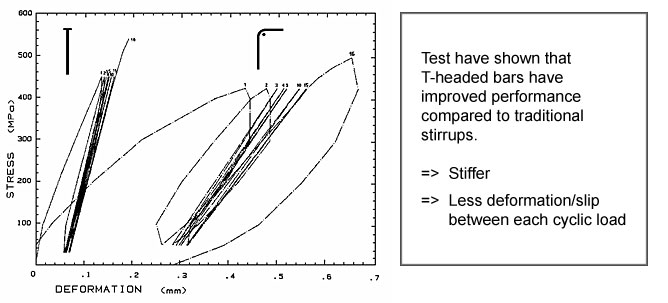 HRC group has conducted a series of tests documenting the T-headed bars unique strength and performance. Please contact us for more information.